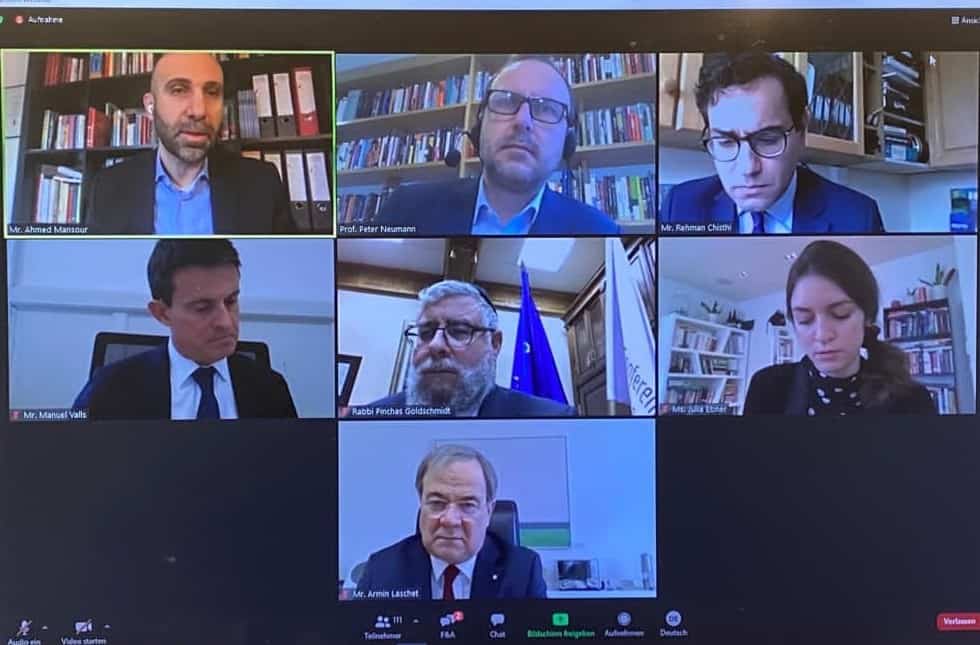 Our virtual event kicked off a series that will look at new ideas for combating religious extremism and terrorism with Europe's leading thinkers and policymakers.
The discussion took place against the background of the recent Islamist attacks in Paris, Nice, Vienna and Dresden and included high-level speakers from across Europe.
The president of the CER, Chief Rabbi Pinchas Goldschmidt welcomed everyone to the event and was delighted to inaugurate IFFSE. The event itself was moderated by the prestigious security expert Peter Neumann, from King's College London. Speakers included the former French Prime Minister Manuel Valls; North Rhine-Westphalia's Minister President Armin Laschet; the Austrian Minister for Integration and Women, Susanne Raab; German expert on Islamism, Ahmed Mansour; Julia Ebner of the Institute for Strategic Dialogue (ISD); and Member of the British House of Commons and former Special Envoy for Freedom of Religion or Belief, Rehman Chishti.